Company Profile
Shenzhen Hengxingsheng Kitchenware Co., Ltd. was established in 1998. It is a professional company specializing in undertaking high-end five-star hotels, dining halls and kitchen equipment engineering with a registered capital of 35 million yuan. National, provincial and municipal high-tech enterprises, a comprehensive enterprise integrating product development, manufacturing, installation, and after-sales service, providing customers with professional kitchen planning, design, equipment production, installation and commissioning, and after-sales maintenance. Train services. Researched and developed a number of high-intelligence catering equipment, which are widely used in star hotels, and positioned as the most professional and top-level commercial kitchen equipment manufacturing and supporting service company in China. For more than 20 years, it has undertaken the construction of many well-known international hotels, restaurants and large-scale employees. The cafeteria has good experience in cooperation with many international brand management companies, and has accumulated a high-quality professional talent team. Its performance has attracted the attention of the industry and won the trust and support of users. It is a commercial kitchen equipment in South China. One of the largest production and service providers. After cooperating with Schroeder in Germany, the product level has become more abundant, and it has been rated as a "contract-honoring and trustworthy" enterprise by the Market Supervision Administration for many years. In 2010, it was selected as one of the top ten platinum brand suppliers of the Chinese and foreign hotel (five-star) platinum award by the Chinese and foreign hotel forum organization, and was designated as a product-only supplier by the large-scale Chinese food and culture column of CCTV.
The company won many honorary certificates such as "Quality Trustworthy Products" issued by the Ministry of Trade in 1999, and was the first in the industry to pass the ISO9001:2000 quality system international certification in 2002, and re-passed the new version of the ISO9001:2008 quality system international certification in 2011 And ISO14001:2004 environmental management system international certification, now a member of Baoan District Entrepreneurs Association, a member of Shenzhen Gas Industry Association, a member of Shenzhen City Promotion Association.
Technological innovation is the cornerstone of enterprise development. The company has done a lot of work in the upgrading of industry products and product energy saving and emission reduction, and has continuously improved product grades and technical content. The company has built its own R&D team and a strong planning team, and built a large-scale production base, large-scale advanced production equipment and advanced management mode.
The purpose of everything we do is to provide customers with higher-quality products and better services. We sincerely welcome domestic and foreign merchants to visit and negotiate business, and we hope that we will go hand in hand to create a better tomorrow.
Message from the Chairman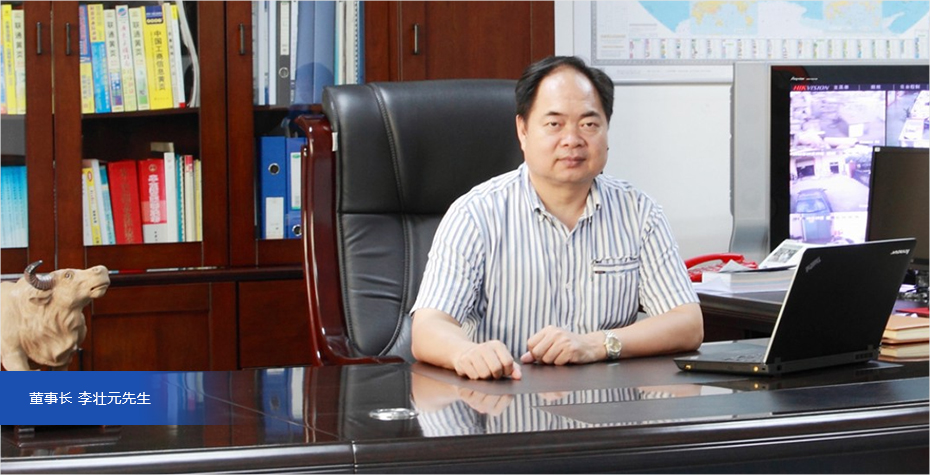 Thank you for your trust and support for the "Hengxing" brand series of kitchenware. Founded in 1998, our company is a professional company specializing in the overall design, manufacturing, installation and maintenance of hotel kitchen equipment. So far, it has successfully completed The complete kitchen equipment project of hundreds of hotels, including many platinum five-star hotels, has been well received by customers.
I would like to express my heartfelt gratitude to our customers for their trust and support to our company. Our company will continue to adhere to the principle of earning trust with sincerity and establishing business with trust. Always fulfill the obligations of an enterprise to customers, employees and the society! We believe in the ethical code of reciprocity. The grace of dripping water will be reported by the spring. The success of the career and the development of the career are inseparable from the support of each customer.
"Starting from customer requirements, and finally customer satisfaction" is the core of our corporate activities. As long as customers give us an opportunity to serve, we will return customer satisfaction with practical actions. This is our unchanging promise!
We advocate the corporate culture of "people-oriented, solid foundation and prosperous business", and we are dedicated to creating a good environment for every employee of the company. Let the talents of each employee be displayed here, and that employees and the company develop simultaneously, is our heartfelt wish!
Looking to the future, opportunities and challenges coexist, glory and dreams coexist. We are full of confidence and strength in our own future and future, and live up to expectations. We will continue with the past, advance with the times, and climb the peak bravely to build a high-quality brand of Chinese kitchenware products.
Design
Kitchen design is to determine the kitchen scale, function, decoration style, equipment supporting, job setting and overall planning of the kitchen's entire production system. The kitchen is the center of restaurants, restaurants, and restaurants, and its design and layout will directly affect the quality and efficiency of dishes. A kitchen with scientific design and reasonable layout is conducive to production management, and is conducive to reducing product costs and increasing income
Our design team will follow the following principles for kitchen design:
1. Comply with various regulations on hygiene, epidemic prevention, environmental protection and fire protection
Second, ensure that the work process is reasonable and smooth
Three, according to the layout of the restaurant, choose the location of the kitchen in the restaurant and restaurant
Four, according to customer needs to set up and reasonable layout of optional equipment
Fifth, reasonably set up kitchen channels
Six, at the same time leave room for development in the kitchen